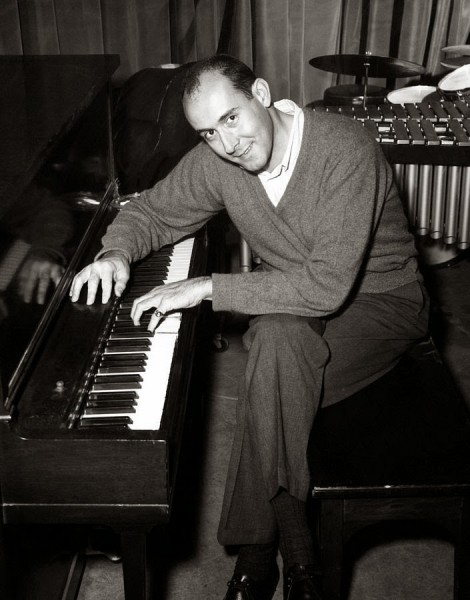 NPR has posted an archive of a 1985 Piano Jazz episode to commemorate his 91st birthday. It is definitely worth listening to. Marion McPartland plays some particularly tasteful solo renditions of Mancini tunes and there are some interesting facts revealed in the hour-long interview:
Mancini always believed that The Pink Panther theme painted a complete "picture without words" and he never permitted lyrics to be set to the song despite many requests. He does mention that if he were to change his mind, it would have been Johnny Mercer he would have wanted but Mercer never asked and Mancini never brought it up.
TV theme writing always appealed to Mancini because of the constraints imposed. You had to "say what you needed to say" in under a minute or you failed.
In 1958 Victor Feldman had recently emigrated from the UK to LA was originally hired to be a side-line musician for the Peter Gunn nightclub scenes at Mother's. Essentially he was part of a combo being paid to "mime" the music so the nightclub scenes looked authentic. Mancini heard him playing and offered him a slot in the scoring orchestra. The Feldman vibes sound became a signature part of the Mancini sound.
There is a useful review on Jazz Wax of various Mancini Compilations.