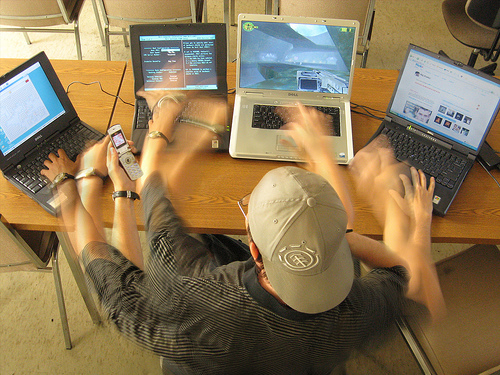 I have come to the conclusion after years of multitask creep that it is not working for me. Yes, I can bang though a tons of low-level tasks while responding to emails, reminders, meeting requests, tweets, IMs and physical interruptions but I have found it increasingly impossible to concentrate on doing the more creative work that I actually enjoy doing. There is just no getting around it – creative projects, whether software development, design, writing, composing require significant bursts of sustained concentration. Loneliness is actually your friend. I have disabled all real-time audio and visual signals on every piece of electronics I own and set up a very quiet, zen home office and studio space. I think it is working.
A classic article on this topic:
The Autumn of the Multitaskers – Magazine – The Atlantic.