Adrian Holovaty of Django project fame has launched an HTML5 interactive music notation app that works really well. Back when I was learning how to play, everyone owned a Marantz tape deck that you could slow down to "half-speed" (optimally an octave lower) in order to transcribe solos.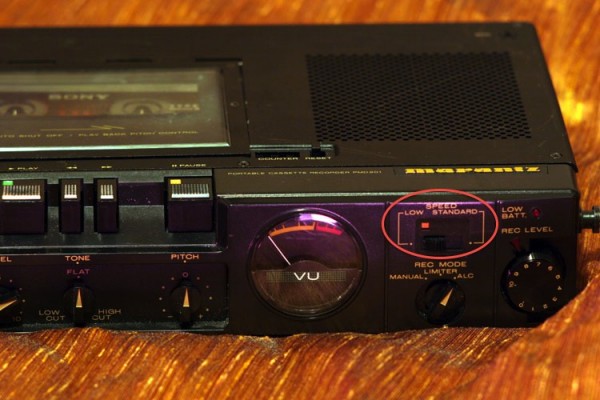 These were durable machines but they were expensive and they tended to make great music sound like it has been run through a Freddy Krueger varispeed filter. This sonic alteration made the transcribing experience somewhat of an uninspiring slog that only the most tenacious could endure on a regular basis. You also still had to fumble around with the physical sheet music and try to keep up with the recording. Soundslice actually 'plays' the sheet music in front of you where you can watch the printed notes scroll along and become sound. When you slow it down, you do not lower the pitch.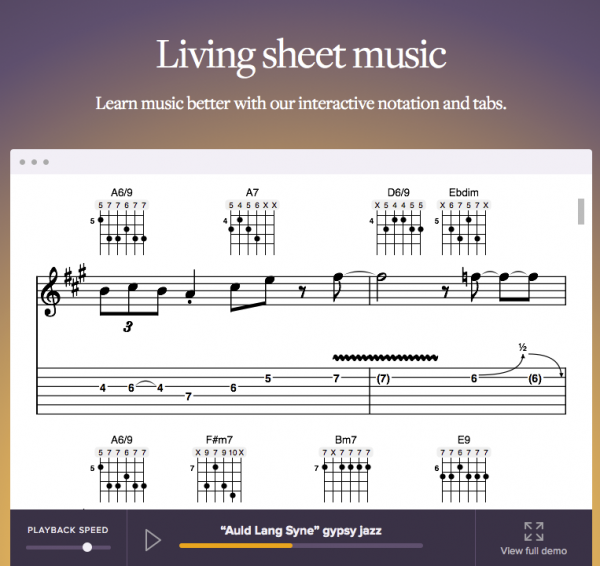 Music notation at its best should offer a concise map that describes what you should be playing or hearing. More often than not, especially with jazz solos, notation can become its own cryptic puzzle that seems to lose critical meaning disconnected from the nuances of the original recording. Soundslice seems to solve many parts of this issue. One feature I would like to see is the ability to loop over a selected subset of bars as this is something I constantly need when figuring out a tricky part but this is a very strong start and an impressive web UI.
Soundslice | Living sheet music and guitar tablature.
see also: http://www.theatlantic.com/technology/archive/2014/03/an-amazing-app-for-learning-music/284471/