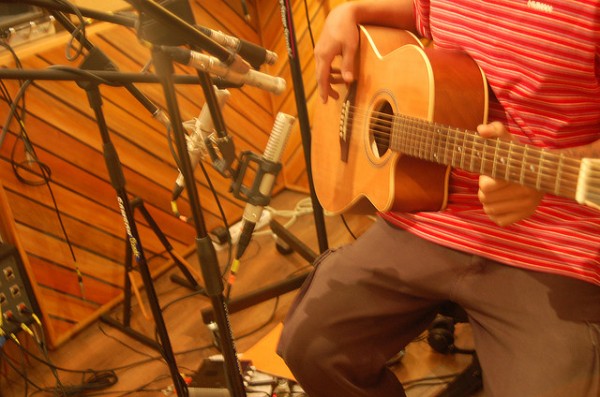 The "sideman" is not a member of the band. He is the faceless hired gun who willingly accepts the lesser piece of the action despite often making a vital contribution the sound. Some great musicians ultimately emerged from these behind-the-scene roles to become stars in their own right but many more did not. This is a labor day salute to some of my favorite obscure records that were fronted by great sidemen who did not quite make stardom.
James Burton: The Guitar Sounds of James Burton [1971]
Burton is the ultimate session guitar player. He is probably best known for his excellent guitar work with Elvis Presley in the 70s Vegas era but he also worked with Elvis Costello, Buffalo Springfield, Gram Parsons, Ricky Nelson and Joni Mitchell among others. His signature axe is a blonde Telecaster. This record was not a big commercial success has got some really nice playing on it. There is a great Burton video where he talks about his various picking styles and influences:
Melvin "Wah Wah Watson": Elementary [1977]
http://www.youtube.com/watch?v=v4rvHt-ERJM
I first became aware of Wah Wah Watson from his ultra funky guitar work on the 70s Herbie Hancock records but then his name started to pop up everywhere. The funky bluesy stuff on Marvin Gaye's Let's Get it On? Wah Wah. The groovy licks on Michael Jackson's Off the Wall? Wah Wah. He has also done work for Blondie, Stevie Wonder, you name it. This record is really fun to listen to when you are looking to hear something in that late 70s funky fusion pocket without heavy foreground.
Dennis Coffey : Hair and Thangs [1969]
http://www.youtube.com/watch?v=pJ0yFAGEZFU
Coffey is a true Detroit Soul session guitar superstar. He laid down countless gritty Motown tracks including Diana Ross, The Temptations and Edwin Starr. His agility in many styles from Rock to Jazz to Funk and his innovative use of the wah-wah pedal enabled him to introduce many subtle genre cross pollinations in his session work. Coffey was the first white artist to be invited to perform on Soul Train. His first solo record is a classic.
Nicky Hopkins : The Tin Man Was a Dreamer [1973]
http://www.youtube.com/watch?v=NkwsJvOeozo
Nicky Hopkins performed session work for the Beatles, Kinks, Who, Jeff Beck Group, Steve Miller Band, Jefferson Airplane and all of the Rolling Stones records from 1967-76. It is almost impossible to listen to a "Classic Rock" playlist for even a few minutes without encountering his nimble playing. His first solo effort of three is an underrated gem.
Inspiration for this post:
[vinylsighting] Sideman Serenade – On The Download.